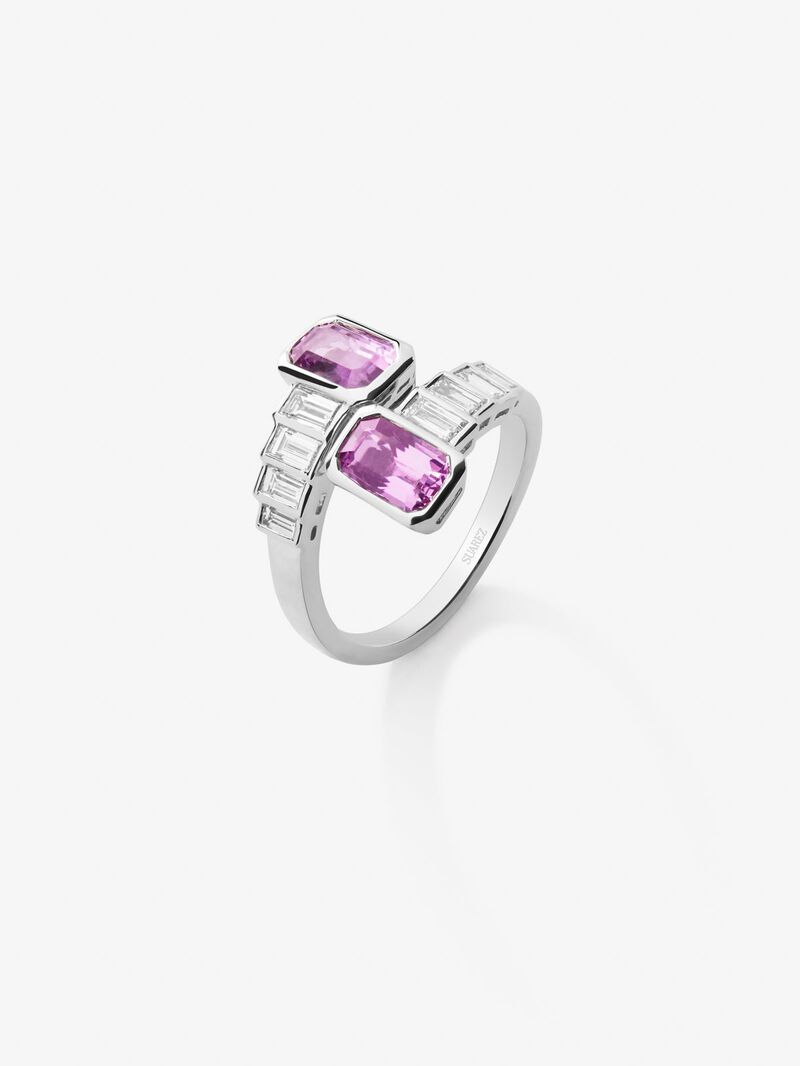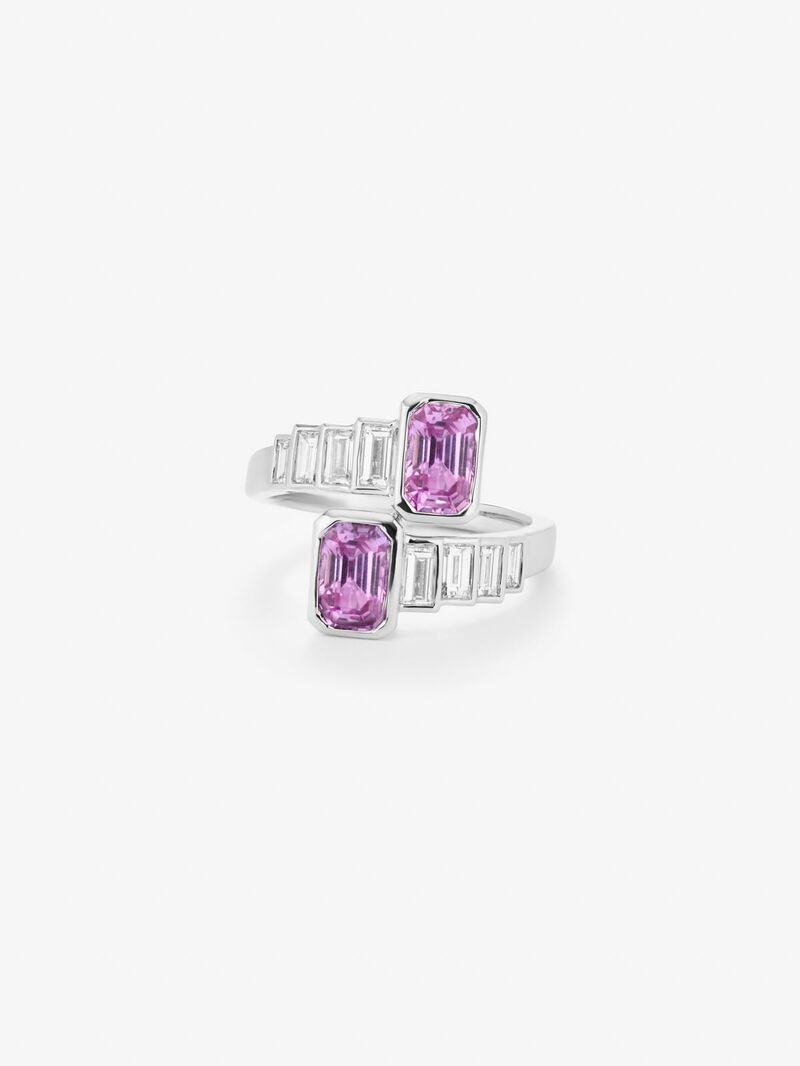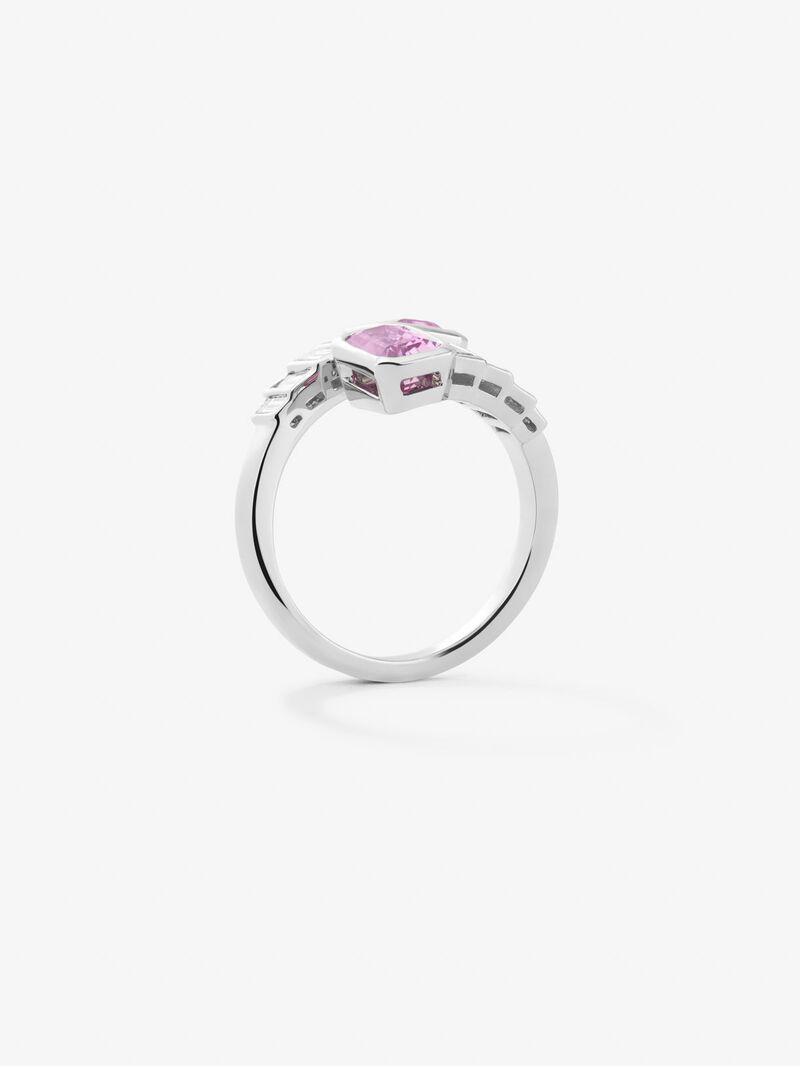 Close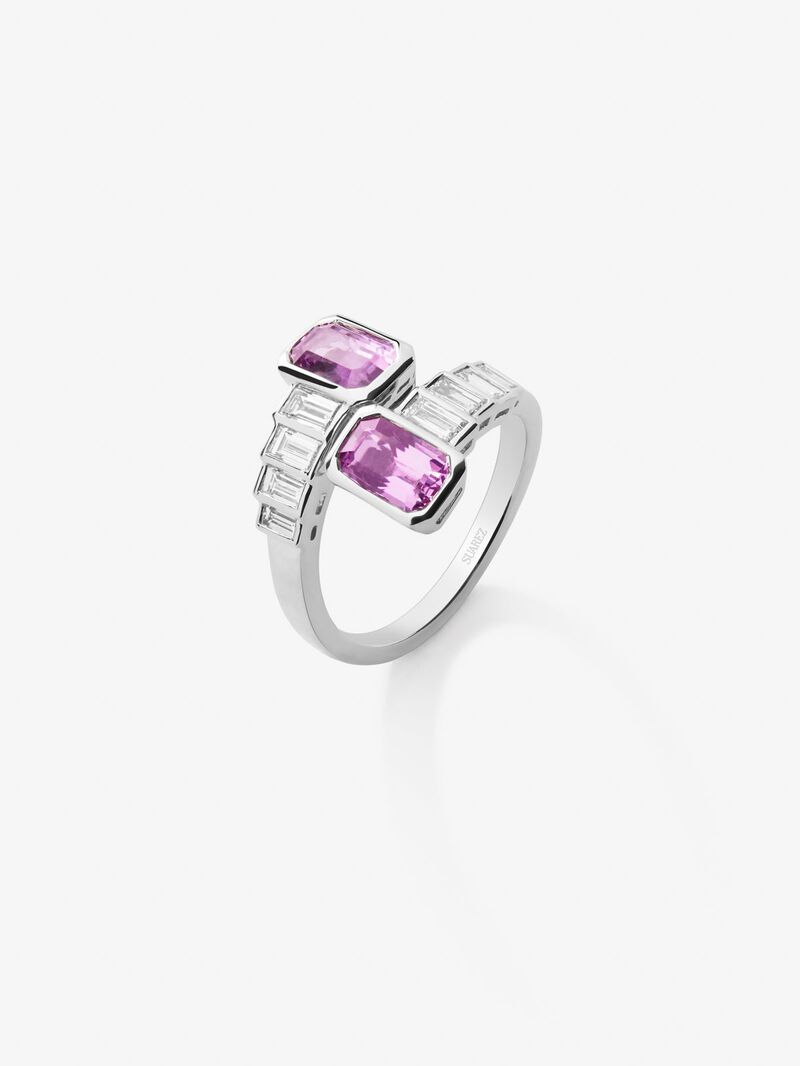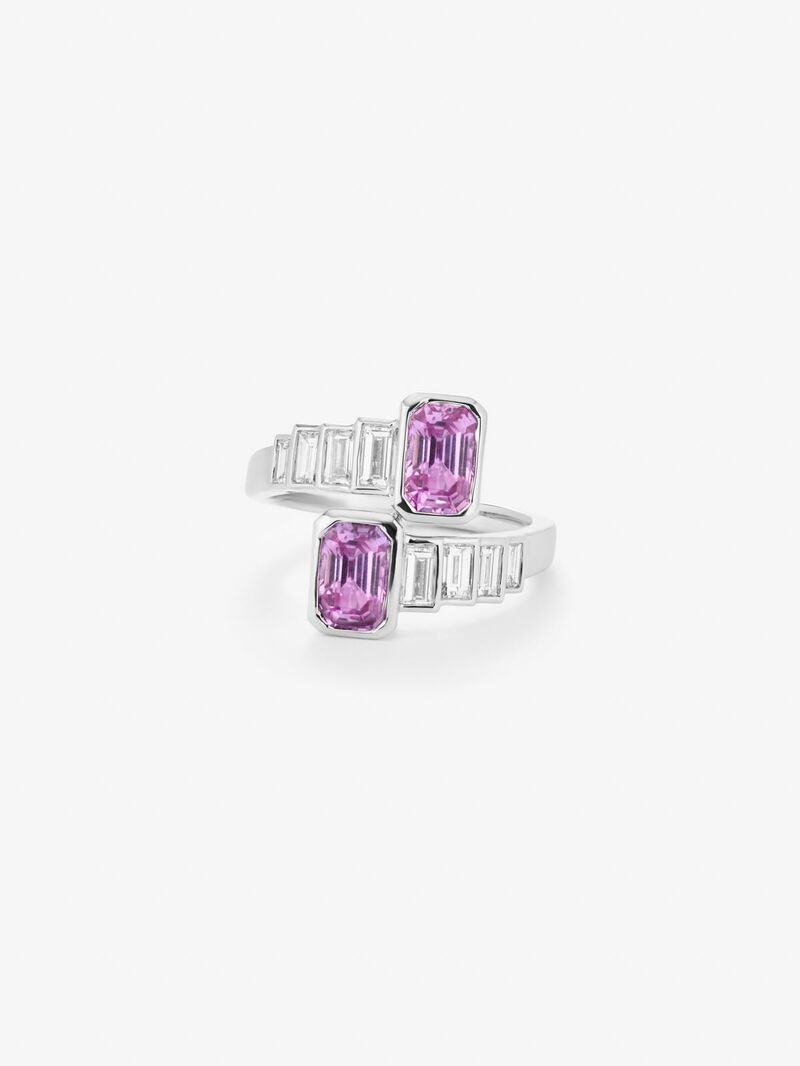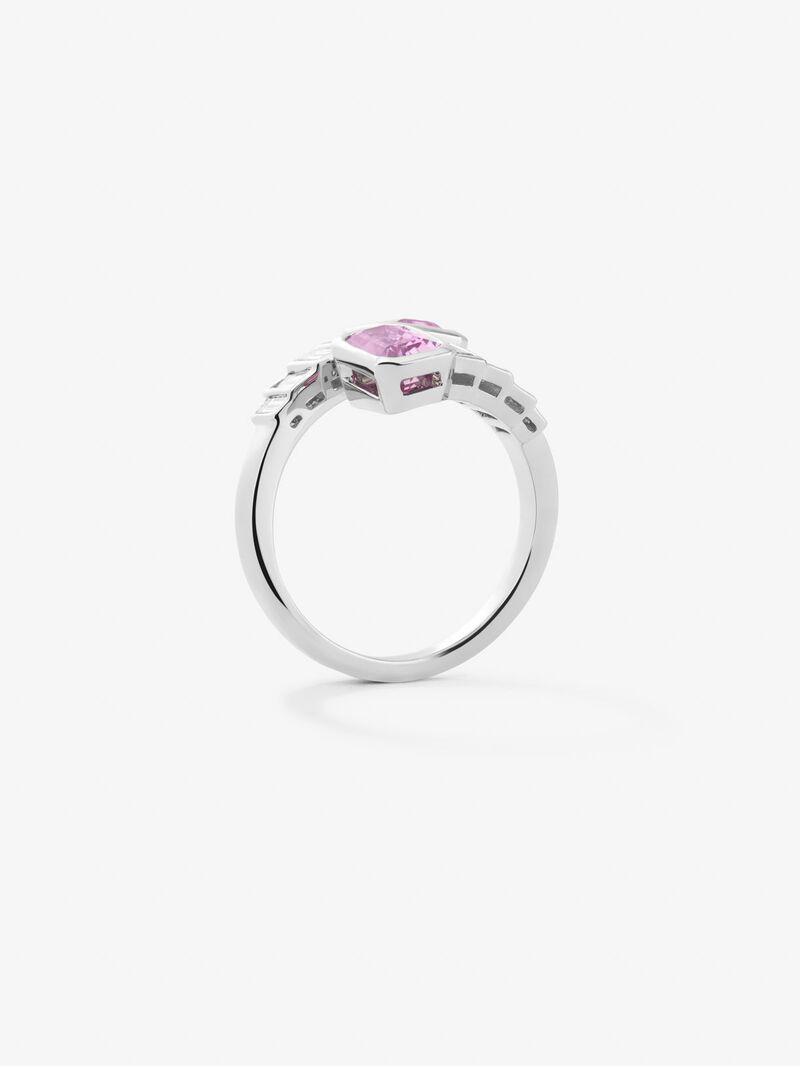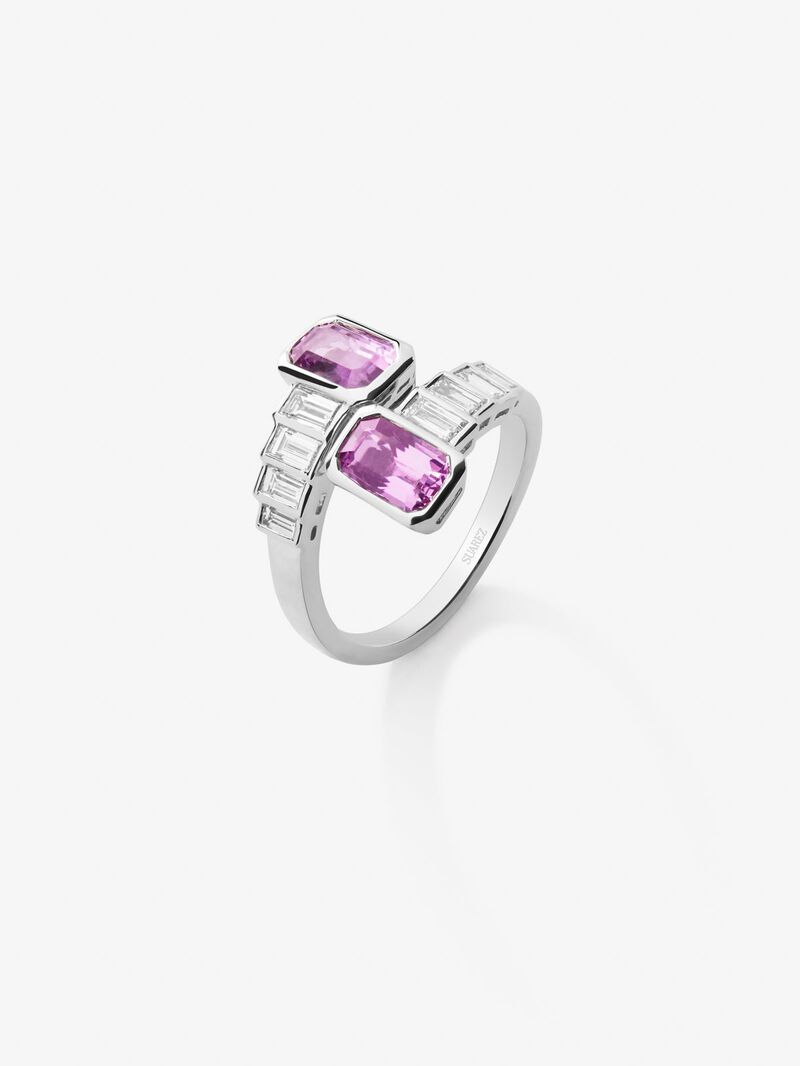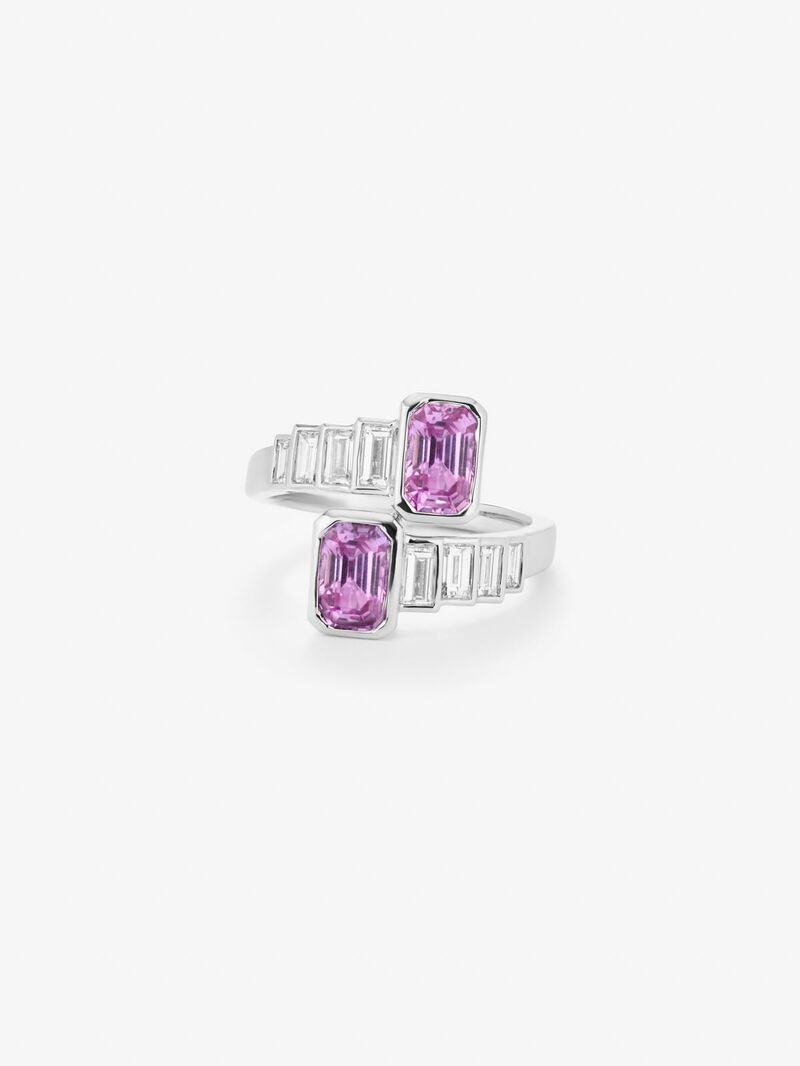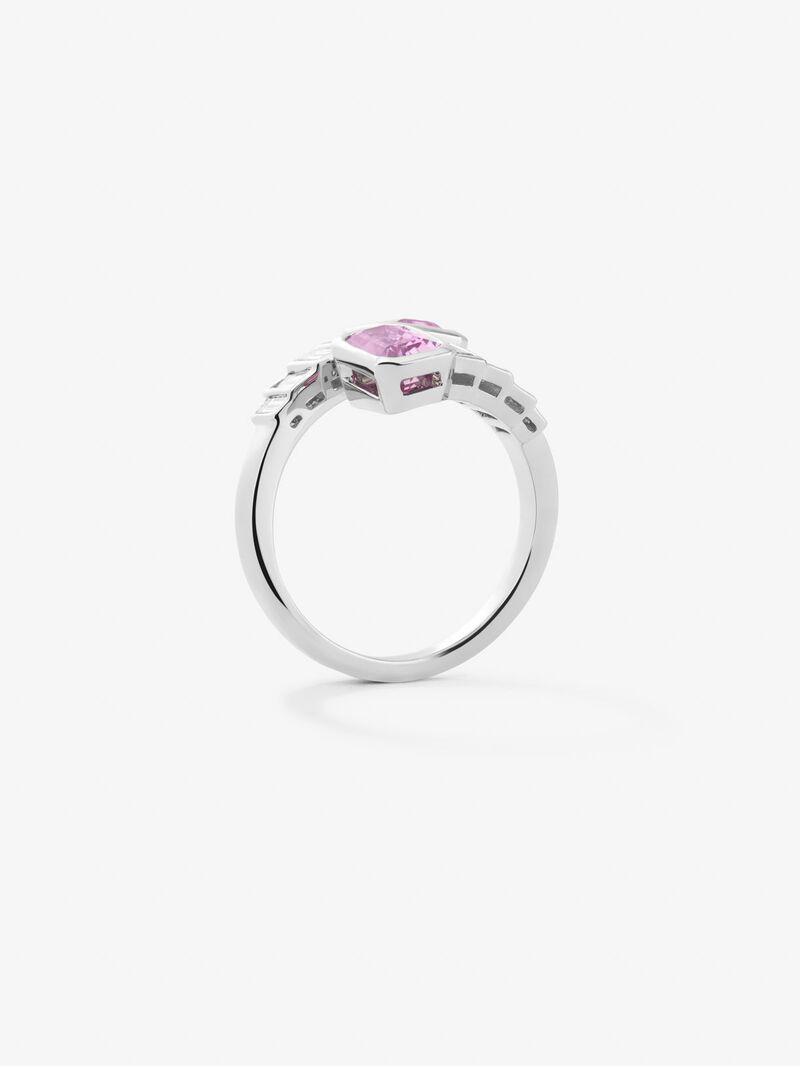 You and I 18k White Gold Ring with pink sapphires
Item No.
SO17043-OBDZR/A001
3.5 out of 5 Customer Rating
Custom order: We make this size especially for you. The delivery period will vary from 8 to 16 weeks and cannot be returned.
Grabe su joya
Introduzca lo que quiera grabar en la joya
El límite de caracteres es 10
El límite de caracteres es 10
Grabar su joya no tiene coste adicional y requiere de un mínimo de 7 días. Tenga en cuenta que es una joya única para usted, por lo que no se podrá devolver.
CONTACT
At Suarez, we want to be by your side in the most important moments of your life.
Contact our personalized service and we will help you find the perfect jewel.
Write by WhatsApp to 638 71 74 08
Details
The Art Deco style has inspired the Suarez house since its inception, and returns to take prominence in this ring of the Decó de High Jewelry collection, a you and me in which two romantics sapphires pink in octagonal size join through of a sophisticated and bright diamond paw in Baguette. A sculptural jewel in which these precious stones, selected one by one by the Suárez family in their countries of origin, contrast in colors and shapes. This jewel has been made using the most exquisite materials, based on a careful design and labor of our jewelry teachers. This turns the piece into a completely unique craft work.
label.attributes.info
color principal:

pink

piedra principal:

sapphire

quilates:

1,36
Reference
SO17043-OBDZR/A001
Page does not contain any content.
TAKE CARE OF YOUR JEWELRY
Your jewelry
---
Handle your jewelry carefully and remove it to wash your hands.
Before use, check the closure and setting of the stones.
Clean your jewelry regularly with a chamois.
Take your jewelery to your nearest store once a year to have it checked, cleaned and given that shine again with a bath for the silver pieces and a polish for the gold pieces.
Aristocrazy Care
---
Aristocrazy Care is a jewelry maintenance service, an opportunity to give them a longer life. Hiring our services, Basic or Premium, and you will show off your jewelry in the best possible condition.
Hire your Aristocrazy Care Plan, in our stores.
If you need more information:
How to know the size of a ring?
Wear one of your rings
---
Choose a ring that fits your finger well.
Measure the diameter with a ruler as shown in the drawing:
Consult the diameter measurement table to know your size in Suarez.
Measure your finger
---
Use string or a strip of paper.
Circle the finger you want to put the ring on and make a mark where the ends meet.
Lay out the string or piece of paper on a flat surface over a ruler and measure the length to the mark. This will be the inside diameter measurement.
Consult the diameter measurement table to know your size in Suarez.